TV/FILM
Red

Red is a mini series that calls attention to some of the unspoken realities of underage drinking.

Featuring:

Maria May, Vikki Eugenis, Claire Maceda, Tony Ponella, Myla Marino
The Morning After

Epic Trailers is a recently established youtube channel that produces comedic short films and trailers for viewer enjoyment.

Joris Reynaud

, New York based filmmaker and head videographer at Epic Trailers, recruits NY based actors and actresses to tell stories that are guaranteed to make viewers laugh out loud. "The Morning After", featuring Baptista and Rosie Barker.
Powered by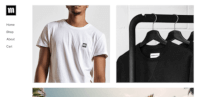 Create your own unique website with customizable templates.